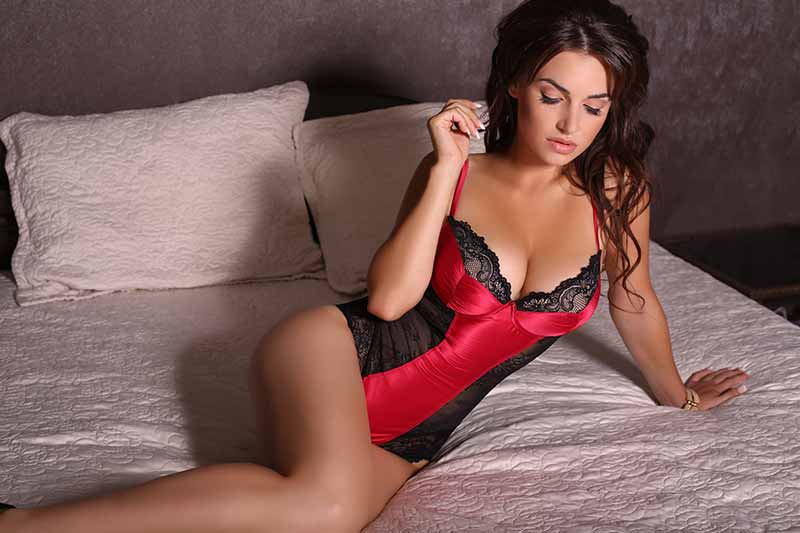 How great would it be if you could find some easy and sexy Halloween costume ideas that don't break the bank? Well, we have great news for you – you don't have to spend a ton to enjoy a sexy Halloween this year. No matter what your plans are, from a night on the town to a personal celebration at home, we have budget-friendly costume ideas that are sure to please you and your partner.
These fun and sexy Halloween costume ideas are sure to fire the imagination without breaking the bank!
Classic secretary
Does it get more classic than a sexy secretary? Just the phrase conjures up images of short skirts and sleek heels. One of the best things about this one is that you may already have what you need to pull it off in your closet. A flattering skirt and heels with a blouse and maybe some glasses will do the trick. Put your hair up in your best updo to finish the look. You can turn the look a bit more ghoulish if you want with some fangs, fake blood or any special effect you like.
You sexy devil!
Few things say Halloween better than a devil costume! Fortunately, it is simple to create this look, all you need is a red bodysuit, pitchfork, tails, and horns to transform yourself. There are sexy devil outfits as well, with sparkles and flattering curves to play up your best assets. It is also a versatile look because you can take it to a party, and head home for the after party by unveiling matching lingerie underneath. Not a bad way to round out the night, if we do say so ourselves!
Sexy in uniform
There's no doubt about it, uniforms are a Halloween classic, from cops and nurses to delivery men and women. The best thing about it is that you can take this look in a few directions, from spicy to scary depending on your evening plans. While uniform costumes may be expensive at your average Halloween pop-up store, you can hit the thrift store and save some cash. You can treat yourself to some lingerie for the after party with all the money you save!
Toga it up, Roman style!
We aren't sure it gets more simple than a toga! All you really need is a large, white unfitted sheet and a pair of gladiator-style sandals. For a couple dollars extra you can rev up the look with a Roman-style gold-leaf headband, necklace and wrist-cuffs. Of course you can keep it simple or make it more spooky by adding blood or using scar makeup to make it look like you barely escaped battle or came back from the dead.
Flirty or scary nurse
It is very easy to transform yourself into a nurse. Head to the thrift store and grab some scrubs. You can get a stethoscope and old fashioned nurses hat to top off the look, depending on what style you're going for. You can make yourself into a sexy nurse if you want, or get into the Halloween spirit adding blood, bandages and other in-theme props to your look.
These are only a few of the many Halloween costumes you can make without spending a lot of time or money. All you need is a little time and imagination to have a spooky time on the cheap. And one of the best things about these ideas is that you can make them fit your plans without a lot of effort. Turn them sexy, turn them spooky, head to a Halloween party or enjoy a party for two – it's up to you!